Our most popular house designs

As we come to the close of an interesting year we've scoured our build records to work out which of our house plans have been the most sought-after of 2020. From simple 2 bedroom plans to larger family designs there were a wide array of potential winners but only a select few rose to the top of the list.
To provide you with some light holiday reading we decided to compile a list of our top plans from 2020, focusing on those that were consistently selected for sites across the North Island. Whether they be farm worker accommodation, family homes or holiday baches, these plans have been the most selected out of all our designs and in fact 46 of the houses we built throughout 2020 were one of these four house designs.
So, without further ado, here are our most popular house designs from 2020!
---
Takapuna
FOUR BEDROOM | TWO BATHROOM | 136SQM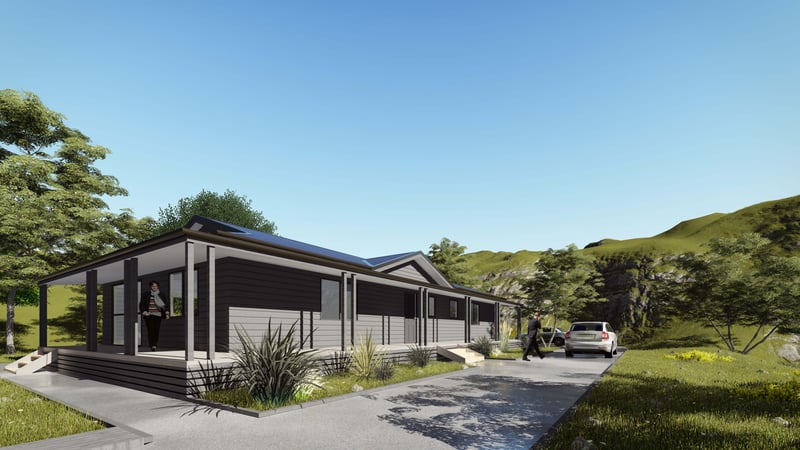 The Takapuna house design is one with great versatility and almost endless possibilities. The standard gable roof offers a traditional finish complemented by the wrap-around verandah and raised profile. It's country charm with every modern feature found in the suburbs. Alternatively, a modern mono-pitch roof can be used to create a stylish urban retreat.
With 4 bedrooms, 2 bathrooms (one of which is an ensuite) it ticks many boxes for a family home. Add to that the walk-through wardrobe, built-in wardrobes in each guest bedroom, a separate laundry room and a family bathroom with a full-size tub and this house has all the practical features needed by the modern family.
Whether styled as a modern urban dwelling or perched beside a paddock the Takapuna is a fantastic family home with a variety of customisation options to make it your own.


Find out more about the Takapuna by downloading the pricing and floorplan here »


---
Tekapo
THREE BEDROOM | TWO BATHROOM | 103.5SQM

Placing the social heart of the home at its centre, the Tekapo encourages gatherings of friends and family. Perfect for spreading some holiday cheer!


The master bedroom occupies one side of the home, with a walk-through wardrobe ideal for creating some extra space. The ensuite is conveniently located in the corner tucked out of sight. Both guest rooms are more than capable of fitting in a double bed and the wardrobes enable your visitors, or kids, to make the space their own.


Find out more about the Tekapo by downloading the pricing and floorplan here »


---
Haast
THREE BEDROOM | ONE BATHROOM | 103.5SQM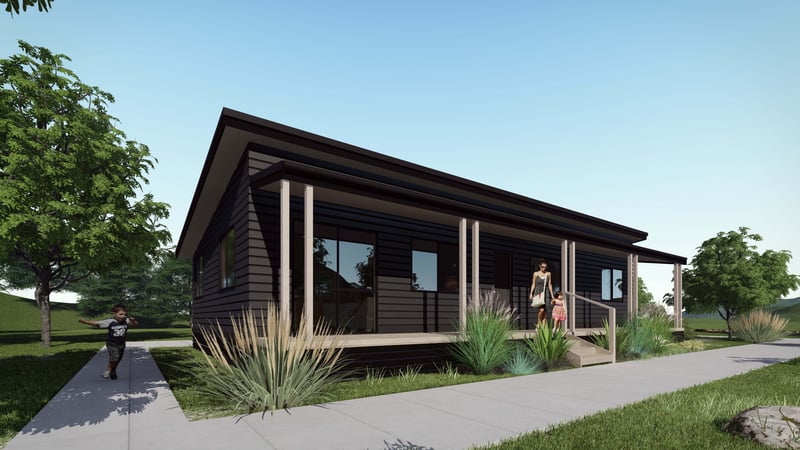 Some might call the Haast a smaller version of the Takapuna, and they wouldn't be completely wrong! Clever design means the 'ensuite' in this design is also a family bathroom but there's the added convenience of a separate toilet off the standalone laundry room. Whether used as a dwelling or rental, this design includes a lot of features in a small package.
The optional extra of a full-length verandah offers excellent space for hosting a family gathering while enjoying the view and the open plan living, dining and kitchen area create an enviable social hub.
Find out more about the Haast by downloading the pricing and floorplan here »
---
Entri
THREE BEDROOM | ONE BATHROOM | 88SQM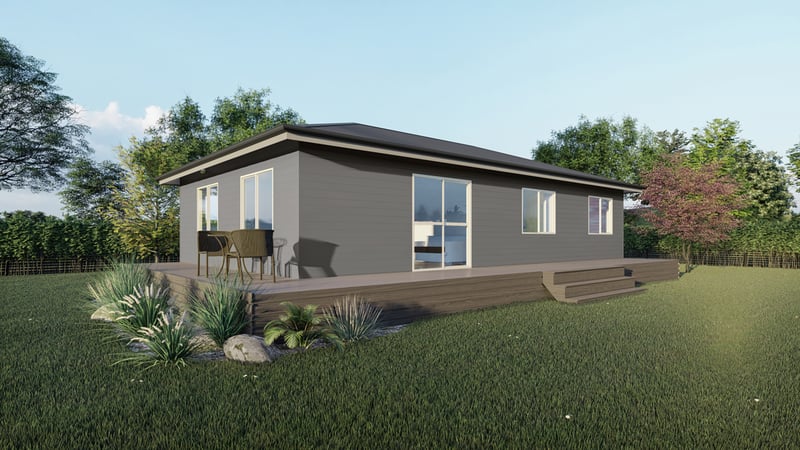 Three bedroom homes were some of our most popular this year and so it's no surprise that the Entri sits in this list for the most popular designs of 2020. At under 90sqm, this is a compact design that packs in all the practical features needed in a modern home.
Two double bedrooms and smaller single/study are just the beginning with the Entri as the same family come ensuite bathroom configuration ramps up the convenience while the concealed laundry created the perfect secondary entrance, ideal for muddy boots.
If you need practical farm accommodation for workers or a home that's low cost but not low on features then check out the Entri.
Find out more about the Entri by downloading the pricing and floorplan here »
---
While each of our house designs have been selected by new homeowners across the North Island these stand out as the most popular for a variety of reasons. From family homes to farm worker accommodation the floorplan is just the beginning. Our standard inclusions ensure the home is ready to be lived in as soon as the site works are finished and the availability of different roof designs make it very easy to put your own twist on each design.
Customisation is also an easy process with Manor Build. You can see the full range of changeable elements in this blog article so why not spend the holiday downtime planning your dream prefab home. We might not be able to create that little extra space for the kids this Christmas but why not make 2021 a slightly better year by building a brand new prefab home with Manor build?
Download our brochure to discover our full range of prefabricated homes by clicking the button below.