How customisable is a Manor Build home?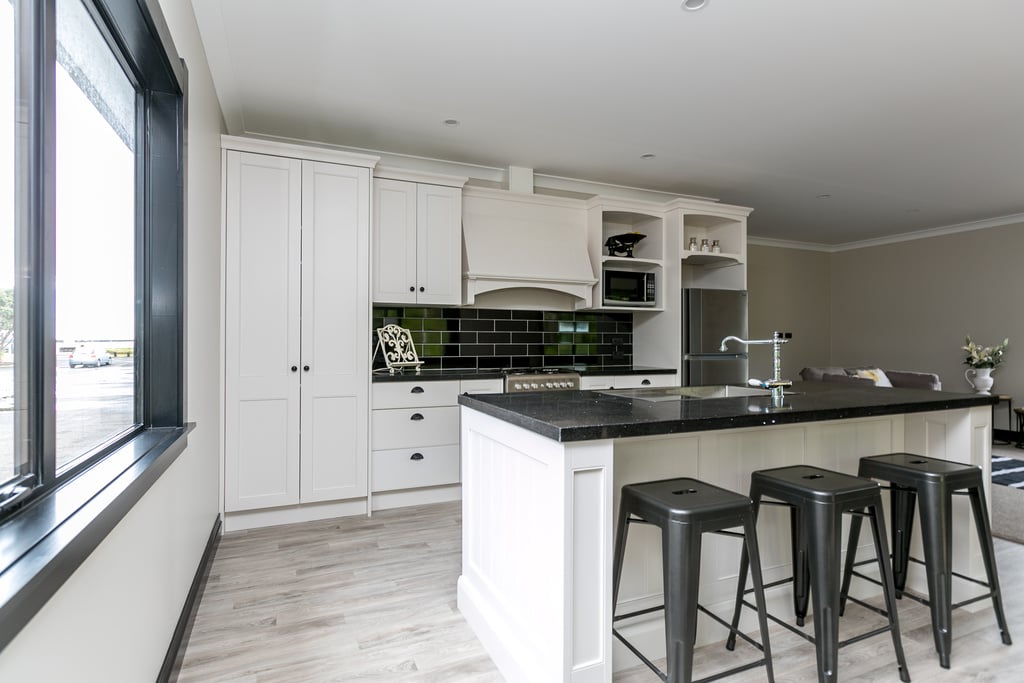 Building a home can be a very personal experience. Over the years you may have created a list of features you'd ideally want in your next home, or you may simply want to express your individuality in your house design. And while not everyone can afford an architecturally-designed home, there may be plenty of opportunity to customise a home 'off the plans' to suit your needs.
Our range of house plans are perfect if you want to minimise planning but they're by no means the only option available to you when you build with Manor Build. In this article, we'll explain some of the ways customers frequently tailor our floor plans to their needs and highlight a few restrictions before you get too carried away!
So if you've always liked the idea of prefab but thought you were stuck with what's on our website, read on to learn more.
Floor layout
It's quite common to like the look of a house's exterior design then see the floor plan and wish it were laid out slightly differently. The good news is that floor plan changes are very easy to achieve with Manor Build!
You can change the size of rooms, add an ensuite or scullery, more storage, and even extra wardrobes. The trick is to use the internal volume of the house to achieve these modifications. It's much easier to shuffle the internal layout of a home than it is to extend an external wall as this will then change the roof pitch, structural support layouts and require additional draftsmanship.
Using the internal volume of a plan means taking space from somewhere and giving it to a different area of the home. So if you want to add a scullery to the kitchen that may mean losing some space from the kitchen or pushing an internal wall back into an adjoining room.
Our in-house design services can help you plan for these changes without ending up with rooms that feel pokey, so feel free to discuss room layout changes with us to learn more.
Windows and Doors
While this can impact the external walls, moving a window or door won't affect things like the subfloor and roof, so changes to their positioning are relatively easy to do. Changing the location of internal doors is also very achievable.
You could consider amending the size of certain windows and doors, their locations, the colours of the aluminium joinery within the standard ranges and more. If you love the position of the sliding door from the kitchen to the deck but wish it were a large stacker door then ask a member of the team if that change would be possible.
Want to upgrade the windows from standard double-glazed to thermal break? Keen to improve the glazing type to better protect your furniture from UV damage? Not a problem at all, we can help you look at various options and include those in your home's specification.
Roof design
Because it's big and complicated many people don't realise that the roof style is actually quite easy to amend - so long as it's done early on! From dutch gable, straight gable, hip, mono pitch, and additional side gable, every one of our house designs can have a different style roof used. You can download our brochure to see each of our designs with a variation of roof styles to help get you inspired.
As well as amending the style of the roof you can select the colour too. We have a standard range of colours but if you're after something a bit more unique it's possible to extend your colour options.
Floor coverings
Once you've settled on your floor layout you can then look to select the floor coverings you'd like used. When it comes to floor coverings, the world is pretty much your oyster.
We have a range of standard floor coverings if you're not looking to overcomplicate things but we can also source almost any type of floor covering you'd like. This includes in the tiled areas! We recommend that you think long-term about your floor covering choices and select something that will wear well over time but that doesn't mean we can't tailor your options to suit your lifestyle.
If you work on the land and want something quite hardy, or if you have pets and need something that will stand the test of time we can advise on the floor coverings available that will measure up to your lifestyle. Simply chat with a member of the team and we can show you what we have available.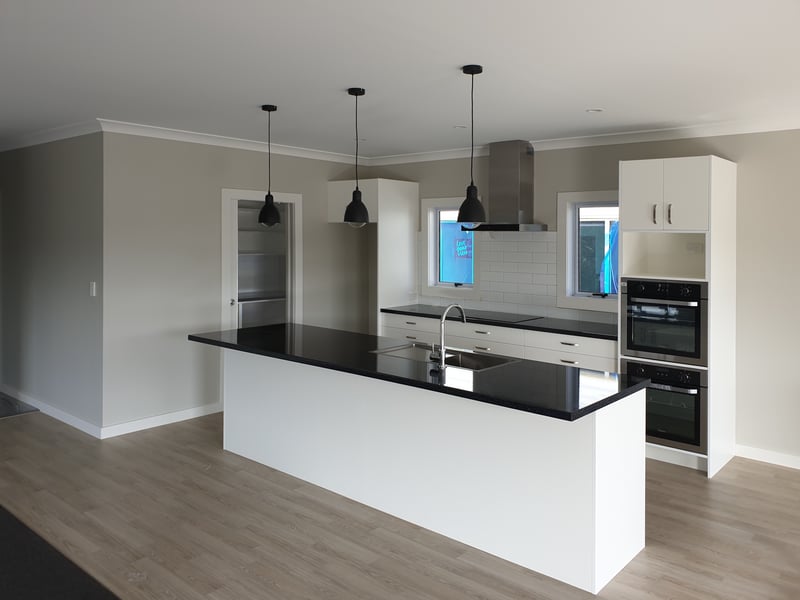 Kitchen
The kitchen really is the heart of the home and for many people, a standard fit-out simply isn't going to cut the cake (see what we did there?). If our standard inclusions and layouts aren't quite what you're after then there's a raft of options available.
You can work out your own design with our dedicated local manufacturer to achieve that personalised look, or we can improve on our existing designs by upgrading your appliances for a more premium finish.
From pendant lights to customised splashbacks this is definitely an area of your prefabricated home where you can let your imagination run wild should you wish.
Bathrooms
It's not only showers and vanities that can be upgraded but your bath as well. Freestanding or built-in are both equally achievable! If you've always wanted a rainfall shower or a floating toilet design then we can help make that a reality in your Manor Build home.
All hardware within your bathrooms can be upgraded with ease so if you're after heated mirrors, soft close drawers and brushed metal handles then we can help.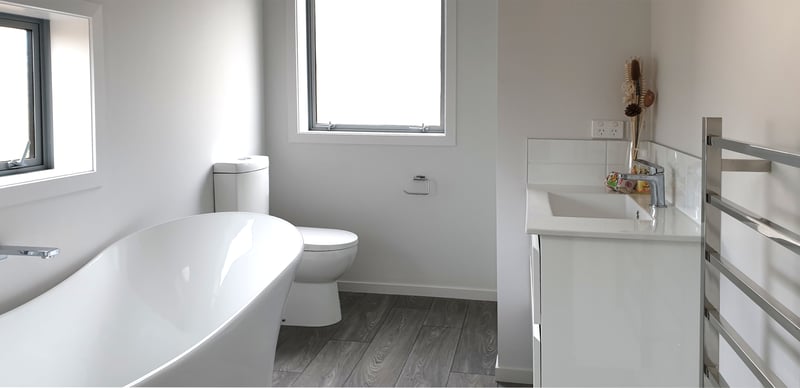 Electrical systems
Not everyone gives their home's electrical and lighting design a second thought, but we do. From adding security alarms, ventilation systems, heating systems and more we can amend the wiring and installation to support a future-proof house.
Need to rearrange or include additional plug sockets to suit charging all your devices? Looking to add WiFi range extenders to keep the teenagers happy? We have the electrical specialists available to accommodate your requirements to build a home that's ready for the future.
Paint colours
It may be obvious but it needs to be said; paint colours are also very customisable. Again, we have our standard range of options packed with the standard colours used in most homes but if you have your heart set on a very special colour we can make this a reality in your new home.
Both inside and outside we can tailor the paint colours to suit your needs. From accent walls in the living space to room colours in kid's rooms, we can help put the perfect finishing touch on your new home.
While all of the above are just a few examples of the ways we can make your new prefab home as individual as possible there are a few limitations. Below we'll outline a few of the things we can't offer on any of our Manor Build designs.
Things we cannot customise
Cladding - We transport your home to your site on a truck and must consider this in the design of our homes. While it means our homes are stronger and more rigid than a house built on-site it does result in one or two restrictions.
One of those restrictions is cladding, meaning that bricks, plaster or stone finishes are not possible. We use the Weathertex cladding range, which offers an exceptional range of options. To learn more about the Weathertex range of cladding options click here to view the product brochure.
Roofing - All of our roof styles are available as a metal roof only. Sadly we cannot offer tile options due to the hazard this would pose during transport.
Floor - This has to be timber with timber pile foundation and cannot be concrete or any other material. This is quite common in prefabricated homes as the houses are moved from station to station during the build process and for ease of transportation.
It's important to note that this does not make the building any less sturdy and, in fact, prefab homes are almost always more structurally rigid than on-site homes.
Size - House designs are restricted to a certain size due to transport limitations, and the accessibility of your site. Talk to a specialist if you have any questions about amending the width or length of a Manor Build plan extensively.
Internal ceilings - We are unable to offer raked or sloped internal ceilings on our plans.
When a Manor Build house plan is close to what you're after but not quite there, there's no need to worry as chances are we can take it the extra distance with the customisation options available.
Don't let the dream of a prefabricated home slip by without first speaking to a member of the team about your house plans. We've built hundreds of houses over the years and chances are that we've built something similar to what you have in mind, even if it's not on our website.
Why not book a free factory tour to see how we build our homes and be inspired by one in production at the time. Simply click the button below to book yours and we'll be in touch!
Tags: Prefab home