Financing your prefabricated home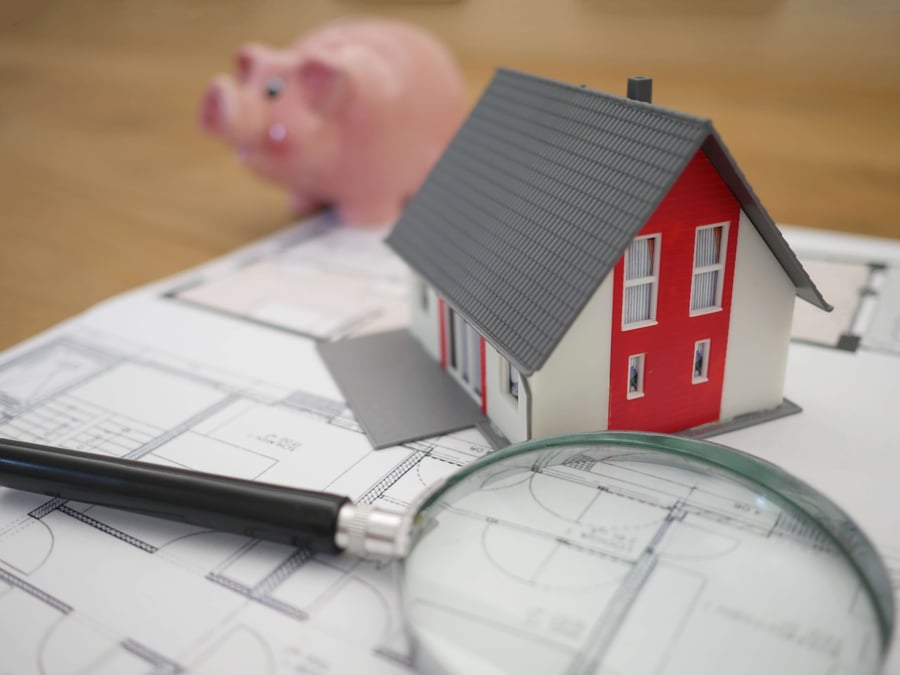 Building any new home can be a daunting task. Even the most seasoned home builder knows that there can be a bunch of challenges each and every time. No two builds are ever the same, which is why many new home builders are looking at new ways to build a house with minimal fuss. It's partly for this reason that prefabricated housing is becoming so popular.
Built in a factory, in controlled conditions, every prefabricated home is protected from the elements during the build and materials can be easily delivered to a central location, minimising delays.
But when people start looking at a prefab home they might wonder whether finance works the same way as a traditional build. After all, how does it work when the house is built all at once, instead of in stages? And while there are many articles out there explaining prefab home financing many are misleading or out of date. So we thought we'd set the record straight by explaining how prefabricated home finance works in 2021.
Some common myths about prefab homes:
You can't get a mortgage for a prefab home


It has been a commonly held belief that it's impossible to get a mortgage, or any type of finance, for a prefab home. The reason for this is that many lenders need security to hold against the money they're allowing you to borrow. In the case of a car, for example, the lender can repossess the car if you don't maintain payments.
With a new build house most lenders will limit their risk by releasing your funds in stages. Only once a house makes it to set milestones will the next phase of funding be released. If the build falls through you're only liable for a small portion of the loan and if things get to a late stage the bank can take ownership of the near-completed home and sell it to recover their losses.
With a prefabricated home things are slightly different. The house goes through the build at a much swifter pace and doesn't have the same stages a traditional home has. The house is also built in a controlled factory environment, rather than on your section. This has led many people to believe that it's impossible to get finance for a prefab home. Luckily, this simply isn't true.


First home buyers can't buy prefab


This is another very popular myth. The logic behind this is that first home buyers don't have the equity in an existing home to offer a lender as security against their mortgage. And as the lender needs to provide the full cost of the house up-front (to ensure the build goes ahead) the risk is greater. This also means that low equity buyers are commonly discouraged from looking at prefab homes, even though their lower cost means it's more affordable to get onto the property ladder with a brand new home.
There's also a lot of confusion as to whether the government's new build grants can be used for prefabricated homes, something that isn't helped by the government website's omission of prefab homes as a type of new build. People often get confused as to whether prefab homes fall under the category of 'relocating an existing house'.
The truth about prefab home finance:
The easiest way to know whether you can get a mortgage for a prefab home is to talk to us first. That's right before you reach out to a lender or mortgage advisor let us know your current situation and what you're hoping to do. Why? Because we can help get you there.
Depending on your situation we can structure our payment terms to suit your financial needs. We know how most lenders need to work to reduce their risk and we can be very accommodating of their needs, as well as yours. We can also supply supporting documentation to assure lenders of our process and the steps we're taking to minimise risk.


Your funding


Let us know if you have a deposit, how much and whether you'll be applying for any grants or government help. If family members are able to offer additional security this may work in your favour with a traditional lender. If you're likely to need some assistance in showcasing your suitability as a mortgagee we can point you in the direction of a local mortgage broker with links to lenders that have supported prefab home purchases before.


Your site


Whether you have a site or not we're still able to help. Many government funding applications need to happen before you've bought or acquired land especially if you're looking at first home funding. We can help estimate delivery and site work costs so you're fully aware of the amount you'll need to build your prefab home - and the amount you'll need to borrow.


Your timeframes


There is a very high demand for new housing at the moment. While prefab homes are quicker to build than traditional homes there is still a bit of a wait for build slots with all home builders. We can help you understand the timeframes so that you can align your finance applications with your building timeframes. Do you ideally want to be in your home by a certain time? Then you need to talk to us now to understand whether this is possible or not!


Next steps


If you're looking to secure finance for your new home and want to learn more about prefabrication then you need to talk to us first. We can answer any questions you may have and help you understand the process you'll need to go through to secure funding.
Why not do this while taking a tour of our factory to learn how the homes are built and see a few designs for yourself? Simply click the button below to book your free factory tour at our New Plymouth facility.
Tags: Prefab home