How long does it take to build a new house?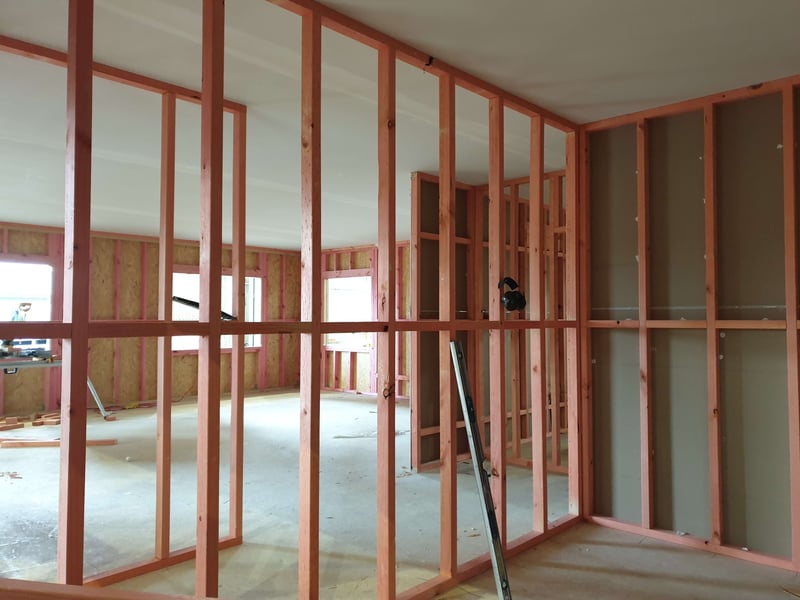 When you're looking to build a new house one of the first things many people wonder is how long the process might take. This is actually a more complex question than it may initially seem as the process doesn't only begin when the first nail is driven into the frame. That's why we thought we'd break down the question in this blog and explain the process, timeframes and where the process may seem slightly longer than others and why.
One thing that's worth noting is that many factors can affect how long it takes to build a house and with the effect of COVID-19 still being felt across the globe this is now more true than ever. With more people returning to New Zealand from overseas competition for houses and rentals has increased. The supply of materials has been slowed by increased border security and tradespeople are in short supply as many qualified experts have headed home to be with their families. Add to all of that record house prices and we're sitting in a perfect storm of conditions that make building a new house more popular than ever if you have an available section.
So let's say you've got a section and you're set on building a new house. What do your options look like and what's likely to be the quickest route to a new home?
Finance pre-approval and concept design
Finance is one of the biggest initial roadblocks. In fact, once you have financial approval, everything else is pretty much plain sailing! This is the best place to start as it outlines your budget and may narrow down the options ahead of you.
Some financial institutions support prefabricated home builds while others are more hesitant. Check with your lender to see if they have mortgages available for prefab homes or, if you're funding this build through the sale of another home and lending isn't a concern then skip this step entirely!
How long it takes to get financial approval very much depends on your circumstance and the bank you go with. Some banks are being inundated with finance applications so their turnaround times are longer than others. If you're not tied to a particular bank then going with a mortgage broker could be a good option. Their services are free and they can point you towards prefab home-friendly lenders or lenders with faster approval times.
Estimated timeframe: 4-6 weeks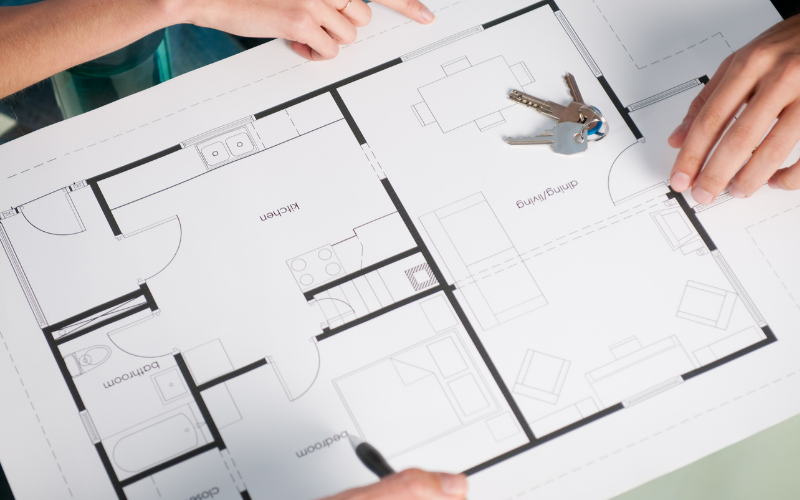 Designing a new house
One of the most fun aspects of building a brand new home is designing it to your exact specifications. Always wanted a walk-in pantry in your kitchen? How about a full-size bathtub in your ensuite? Maybe all you want is a more modern home? Regardless of your requirements, it's the design phase that allows you to unlock the multitude of choices to create the perfect home.
Many housing companies, like Manor Build, have set designs available online. If you find the perfect plan from the list of options then that's awesome! If nothing is quite perfect then that's also not a problem. So long as a design is 70-80% what you're after then the rest can be changed to meet your needs.
From exterior cladding, windows, internal floorplan and layout all can be tweaked to better suit your needs. Many changes won't inflate the overall build cost either. By adding them in early on you avoid expensive reworks later in the process. At this stage you have some control over timeframes as more complex designs with expensive materials will add time to your design process and build. The more design reworks you need the longer this phase will take.
Small changes can have a big impact on the design. For example, trying to add a door into a load-bearing wall might mean a reworking of bracing distribution across the other walls. It's worth having a good idea of your really important features early and being as clear as possible about what you need with your designer.
Estimated timeframe: 2 weeks
Building consent
Once your drawings are complete and you've signed off on them being the final plan for the house you're looking to build the Manor Build team then sends those off to your local council. The council will assess the plans and ensure they meet local building requirements.
Some regions have very strict guidelines on materials that can be used, lighting types and more so it's a vital piece of the puzzle. If any part of the plan isn't compliant then it can be returned with corrections required before going back through this process. It's important that you partner with a house building company that is used to handling consents so they can avoid including features that your council may reject.
This stage of the process is heavily dictated by the council's workload. They generally have small teams in charge of checking and approving building consents so the more applications they're processing the slower the system moves! This can be a bottleneck for all builders and building companies so regardless of who you go with this may be an issue.
Estimated timeframe: 6 weeks
Production waitlist
Only once the building consent has been issued can your home be allocated a build slot. For a prefabricated home company like Manor Build, this means getting you in on the next slot we have in production. As we have a team of in-house tradies we know their availability and can ensure we have the people available to keep the homes being built one after another. With other building companies, who rely heavily on subcontractors, they may lose key tradespeople to a bigger job which can affect their build timeframes.
As with any building company, the availability of slots depends on the number and size of homes being built at any one time. In peak times the waitlist might be slightly longer, when there are only a few homes in the queue your home will go in earlier. It's no different from going to your favourite sandwich shop at lunchtime. Get in 10 minutes before the lunch rush and you might get quick service, head in at peak time and you may have to wait a bit.
Estimated timeframe: 4-10 weeks
Build begins
This is when building a prefab home begins to pay dividends. Due to the production line efficiency of a prefab home, the stages work seamlessly and multiple trades can work on a home at the same time.
While a traditional home build cannot have internals (electrical, gib stopping, painting) commence until the building is watertight, a prefab home is built inside a factory - this means it's watertight despite the windows not being in place yet!
<< See how we build - Book a factory tour >>
Here at Manor Build, we send weekly progress photos to you so you can track how your house is coming along. These make for quite a cool keepsake to look back on when you're in your new house.
Estimated timeframe: 8 weeks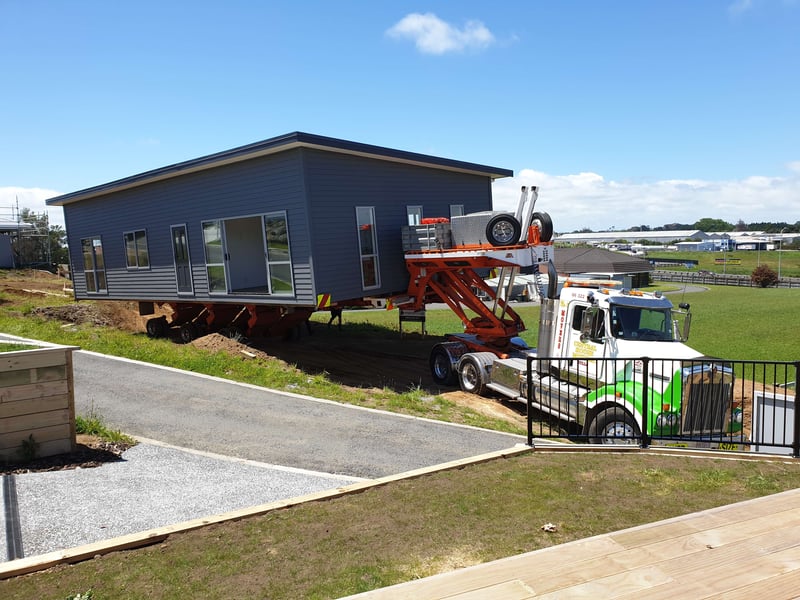 New home delivery and foundations
Once your home has finished being built it's ready to load onto our transporter and be delivered to your site. It's common for this to take a few days as it's vitally important that all precautions are taken to ensure the safety of your new house. All Manor Build homes are delivered by nationally recognised mover Central House Movers. By using these specialists there are fewer risks and more expert eyes monitoring the process. It does mean that your house will be allocated an available spot in their transport schedule so a small delay can happen here, but not by much at all!
On top of this, there is then the actual journey time and the unloading/piling of your home on the other side. Given all of these highly complex moving parts it's any wonder that this stage only takes one week.
Estimated timeframe: 1 week
Home touch-ups & connections
Only once the house is on-site can the home receive its final touch-ups. While a house barely moves while being transported this is the perfect opportunity to conduct a final check and ensure any hairline cracks are inspected and covered. In most cases, few touch-ups are required but this is also the time when the main services (water, waste and electricity) are connected to your site's services.
It can be frustrating to see the house looking so complete and yet not being able to move into it as soon as it arrives. This is perfectly normal!
Estimated timeframe: 2-3 weeks
Timeframe overview

Process stage

Time

Finance and concept design

4 to 6 weeks

Sign up

Final design phase

2 weeks

Council

6 weeks

Production waitlist

4 - 10 weeks

Construction

8 weeks

Delivery and foundations

1 week

Final touch ups and connections

2 to 3 weeks

Total - Handover keys

27 to 36 weeks
So, all-up the total build time is only around 8 weeks but the process from first chatting to a member of the Manor Build team to you getting the keys and moving in could be as short as 27 weeks, or close to 40 weeks depending on council, schedule or design delays.
Chances are that sounds longer than you may have thought but we want to be realistic about expectations. Some building companies might say it's going to be a lot shorter in the hopes of winning your business but many of those steps can't be circumvented by any company. The reality is that current high demand for housing is resulting in increased raw material and labour shortages, and the consequence is longer build times.
If you're really keen on getting a new home built as soon as possible the only solution is to begin that conversation as early as possible. Build slots with any company are offered on a first come first served basis so getting in quick gets you in the queue earlier than those that take their time.
To begin your new home journey why not download our brochure full of house plans or book a time to chat with one of our team to get the ball rolling as early as possible by clicking the button below.