What you need to know about buying a section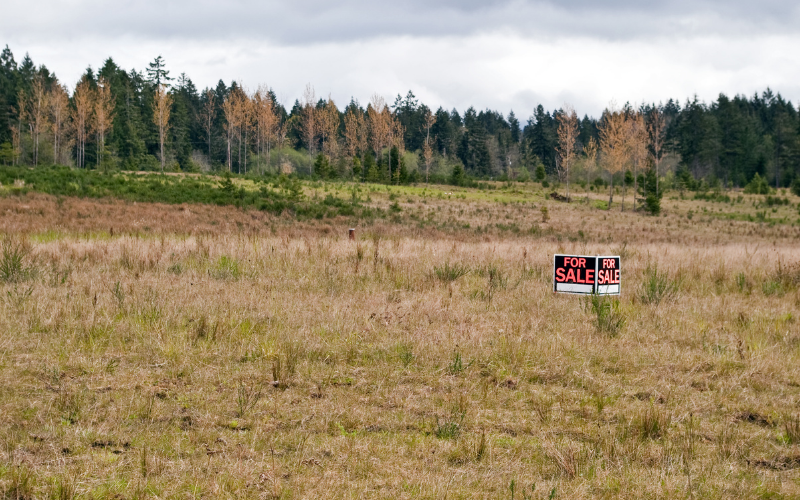 Across New Zealand housing is in short supply. Back in July of 2020 the housing stock, or the number of available houses, was down 11% against 2019. This low supply is having a big impact on those looking to buy with prices heading upwards on an almost weekly basis. In September 2020 the median house price in New Zealand reached a record-setting $685,000. This represented an incredible 2.5% increase on the previous month and a staggering 11.1% increase on September 2019.
A deeper dive into the data shows some regions are suffering more than others. September data from REINZ highlighted the regions with the largest year-on-year median house price had been witnessed. The top 5 regions for median price increases were:
Gisborne (45.8%)

West Coast (35.1%)

Taranaki (21.3)

Otago (20.7%)

Bay of Plenty (17.8%)
In the North Island every single region has seen an upswing in house prices. From Gisborne's chart-topping 45.8% rise to Auckland's 12.6% increase at the very bottom of the list the entire island has seen unprecedented house price increases. This, unsurprisingly, is driving people to seek alternative options for getting their next property.
While house prices have skyrocketed, section values have remained relatively reasonable by comparison. The desirability of the section will always mean there's no flat rate for a section of land but there's also greater control of the overall spend with savings available later down the track during the build phase.
The idea of a new build project can seem quite daunting. This might put quite a few people off such a route so the demand for land is slightly lower than that seen for an existing house available for sale. And while an existing house will have its cost largely defined by its location and features you can customise your new build home's design to suit your budget.
A prefabricated home comes with considerable cost and time-saving benefits over building a more traditional style home. You can still find a modern design with most of the features of a standard home but at a lower cost. Because the manufacturing process for a prefabricated home is more tightly controlled, and away from weather delays, savings can be realised in the purchase price of a prefab home.
But if you're considering a prefabricated house there are a number of considerations that need to be factored into the sections selected. In this article we'll outline a few of those key considerations so you know what to look out for in your new section.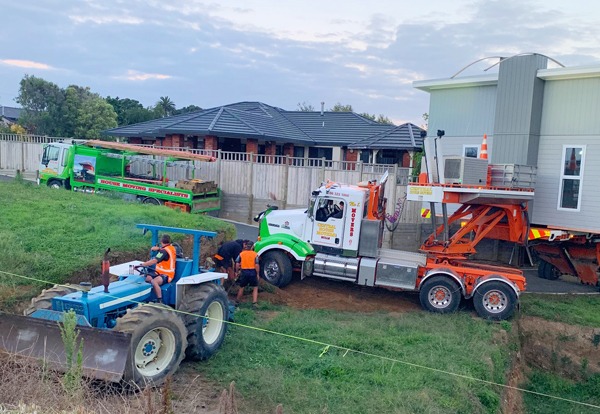 Site access
Unlike a traditional home, where access only needs to accommodate timber delivery and tradespeople, with a prefabricated home an entire house needs to be delivered to the section. This means access is a key factor in the section's suitability for a prefab home.
It can be tricky to gauge whether a prefab home on the back of a truck can fit down a winding track or road and, in reality, many prefab houses have been delivered to sites that seemed impossible at first glance! If you're at all unsure, or believe it may be impossible but need to check simply contact a member of the team and we can help.
Services
The provision of essential services like sewer, water, storm water and electricity is critical to understand and allow for. If you need specialist waste treatment, connection to a water tank or even solar panels added, it's good to consider those at the design stage as it will cost more. A section with all the services to the boundary is a much easier prospect but don't let their absence put you off a prefab home!
Covenants
A covenant is a set of rules governing what can or can't be done on the land. This can range from activities (like keeping livestock) to the colours, materials and design of the house going on the land. If you're buying a section as part of a developmental subdivision there will likely be covenants on the property type and design. Things like the value of the dwelling being built can be included to ensure the area retains a sense of desirability. Heights might be restricted to guarantee a view and colour options might be stipulated so that the housing blends in with the local environment.
In some very rare cases the covenant might specify that houses cannot be prefabricated. It's not always clear why this is the case as, once in place, they will look the same as a traditionally built home but it can occasionally appear nonetheless so be sure to check.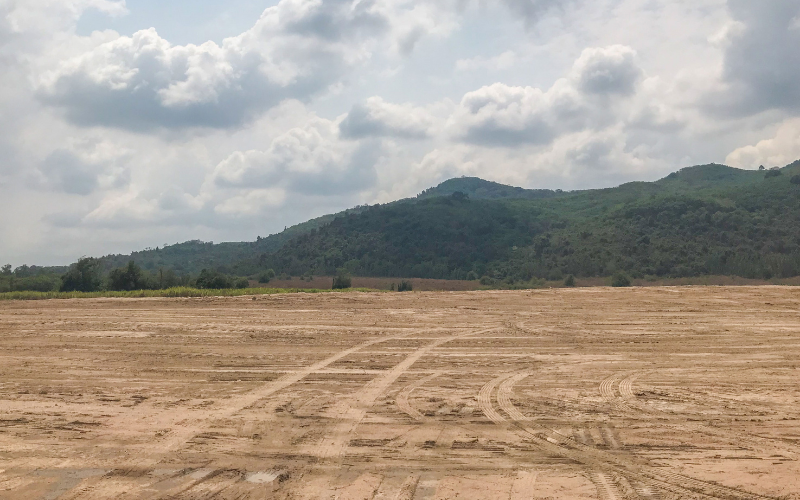 Soil and size
Soil conditions and contours can make a big difference to the cost of the foundations required. When looking at sections ask if there is a geotech report and/or topographical survey for the site. This will help you understand the likely foundational requirements and any challenges that may not be visible to the naked eye. If these aren't readily available then you will need these for the resource/building consent.
When looking at the size of a section you need to factor in the building platform size. An oddly shaped section may reduce your building platform while a requirement to capitalise on views/sunlight/privacy may also limit the platform available for a house. If you're unsure about how much of the section you could build on, chat to our team who will be able to help you understand the regulations and consideration specific to your situation.
With any significant purchase it's important to get the input of experts whenever possible. By asking many different people you can get a broad sense of requirements and then prioritise each based on their importance. If you're considering a prefabricated home from Manor Build then you're welcome to pop in for a chat or send in your section's information for us to assess.
We can let you know any major hurdles we can foresee and give you a better understanding of whether a prefabricated home will fit within your section's limitations and if there are additional considerations to factor in. Whether you choose to use us or not at least you'll have a better idea of where the right choice lies for you.
If you have your eye on a section and want to know if it's suitable or if you already have one and want to explore your options around the house types that could work simply click the button below to start your house building journey!
Tags: Prefab home House & Landpackages