Why a prefab home is ideal for property investors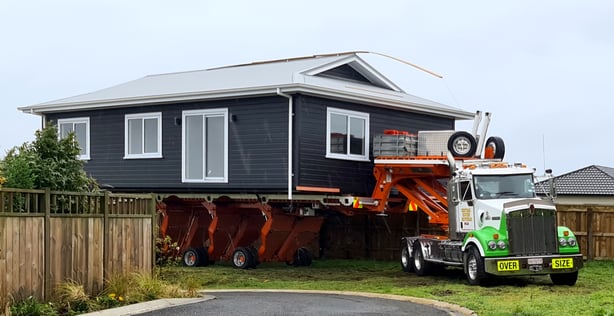 Becoming a property investor, or growing a property portfolio, is harder than ever. New Zealand's housing shortage, lending restrictions on investors, and public perception towards investors have led to a perfect storm of challenges for the modern investor. However, a solution does exist that delivers a win for investors, and also the housing problem as a whole. In this article, we'll explore the reasons why prefabricated housing is perfect for property investors.
It's no secret that New Zealand is in the middle of a housing crisis. There is a shortage of affordable housing which has been made worse by the availability of government housing falling short of demand leading to over 21,000 New Zealanders waiting for social housing. House prices have also increased by over 20% nationally in the past 12 months, pushing the average house out of the reach of normal Kiwis. The number of houses on the market is half what it was in 2018 and with interest rates the lowest they've ever been buyers are able to place more competitive offers in when buying a house, fueling the growing house prices.
To make matters worse, homeowners are unwilling to sell in these conditions as they'll then have to buy in the same inflated market, resulting in lost gains made at sale time. Investors with access to multiple properties are also hesitant to sell as the rental market is incredibly strong at present. And while looming increases in rental property requirements have encouraged some investors to sell off their rental properties not enough have come to the market to impact the housing supply. There's currently a vicious property cycle where new home buyers can't afford the current house prices so are driven to rent, which is discouraging those with extra houses from selling them.
But there is a way for cashed-up investors to maximise their returns in this market, while also working towards resolving this national crisis.


The housing market's silver bullet?

The cost of building new properties has not increased at the same rate that existing housing stock prices have grown. Property investors able to sell at a significant gain are then gifted with the liquid cash to pump into a new build home, with almost instant capital gains available upon its completion. A prefab home accelerates this opportunity.
While a standard on-site build may take 10-12 months to complete with the current level of demand, a prefab home can take as little as 6 months. So the first benefit to prefab homes is a speedier time to market but the second benefit may be of even more interest to property investors.
On average a prefab home can cost 10% to 15% less than a comparative on-site built home. The reason for this is material purchasing savings, production efficiencies, and also logistics. While a site-built home requires all tradespeople to travel to your site from their location, at additional cost, a prefab home builder is centrally located and tradesmen come to the factory. In addition to this, there are no weather delays with a prefabricated build as each home is built inside a factory.
While there is the cost of site delivery with a prefabricated home this also presents an opportunity to gain an advantage over a site-built home. Transporting a home requires the structure to be reinforced significantly. This, in turn, creates a house design that is stronger and hardier, perfect if you're looking to build a home that will stand the test of time.
All our homes meet and exceed the compliance requirements for rental homes, which are becoming more and more strict due to government regulations. Some investors are selling older housing stock which will cost tens of thousands to make compliant, and are replacing it with new stock which is already compliant. This also reduces ongoing maintenance costs and increases return on investment.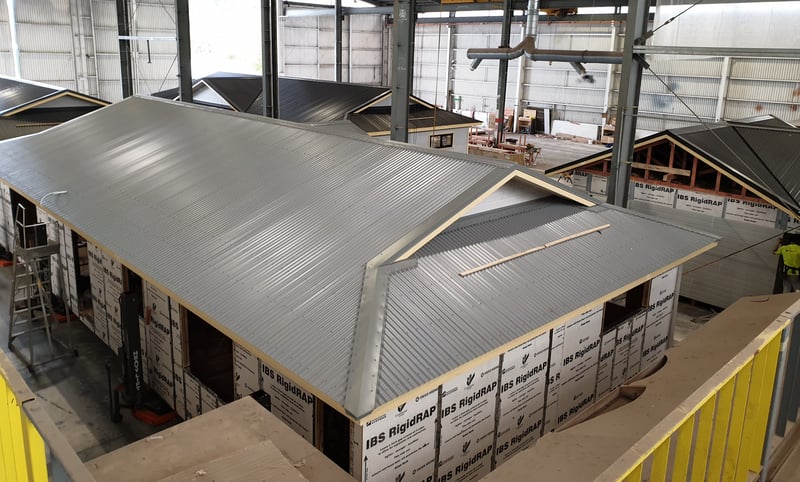 Building in bulk

For the new home builder with a significant section and a desire to build several new homes at once, partnering with a prefabricated home builder can have additional advantages, both in cost and logistics.


Quicker to market
While building three or four homes on one section at the same time can create delays with a traditional on-site build, especially on tight sites, a prefab home build can happen seamlessly. With prefabrication all houses can be in production at the same time, this combined with not being subjected to weather delays means that prefab homes can be a lot quicker to reach a market-ready condition.


Less damage to the site
Often a traditional on-site build can mean there's increased risk of damage with trucks and tradespeople moving deeper into a site. This can really affect the site surface due to heavy foot traffic and machinery. With a prefab home build, each house takes an allocated slot in production and moves stage-by-stage one after the other with no risk of damage and without one holding another up.
When it comes to delivery each prefab home can be delivered one after the other, with the house located the deepest within the site arriving first. This reduces site disruption and means multiple houses can be in place within a short space of time. Your site may go from being empty to a small community springing up in next to no time!


Favourable pricing
It's also easier to negotiate favourable pricing with a prefab home build as buying in bulk becomes an easy part of the process. If bulk home buying is something you would be interested in simply speak to one of our sales consultants to discuss terms.


Investors driving change

With property investors focusing efforts on a cheaper and more sustainable practice of building thanks to prefabrication the housing crisis will see one of its biggest drivers reduced. By increasing the housing stock, developers can deliver on something that the government is trying hard to focus on itself. Prefabricated homes provide an elegant solution to this challenge as they provide a low-cost, logistically frictionless method of building homes that increases the profit margin of the new home builder, and helps lower the cost of housing as more homes become available.
If you have a section of land and are looking to subdivide without the hassle of managing multiple builders, tradespeople and supplier deliveries then consider a prefabricated home solution. With a vast selection of designs available, plus the ability to customise floorplans to your preference, there's a Manor Build home design available for the savvy property investor.

Why not chat with one of our sales team today or download our brochure to learn more.
Tags: Prefab home