Different types of roof style options explained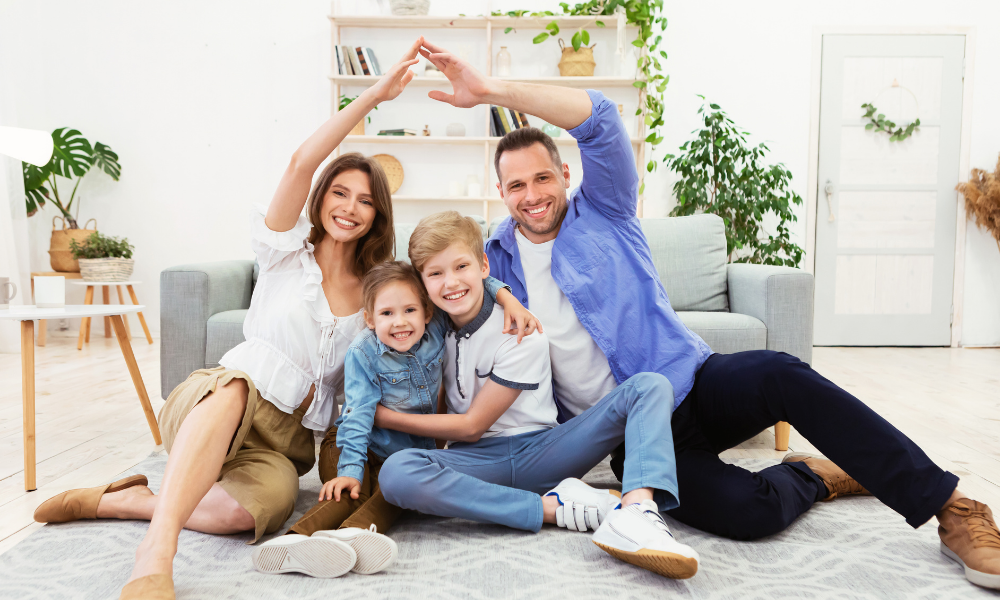 A roof is one of the most important and practical features of a home. It not only protects the house and its occupants from the elements, but its style can help play a significant role in the overall look and appeal of a home, both internally and externally.
Every roof is designed to serve a particular purpose, with the key benefit to help make your home more resilient, weather-tight and energy-efficient. But this often overlooked aspect can also be one of your biggest investments.
Depending on the style of roof, it can also provide additional functionality by increasing the usable space. Whether it be roof storage or shelter for the outdoor entertaining area of your home in the form of a covered veranda, your roof has the ability to change the personality and functionality of your home.
When exploring the different design options within our range of prefab homes, many don't realise that we offer more than 6 different roof styles in our standard range! In most cases, these different roof designs can be paired with any of the Manor Build floor plans. Below we explore the different types of roof styles available and how to pick the right one that is sure to hit the right pitch.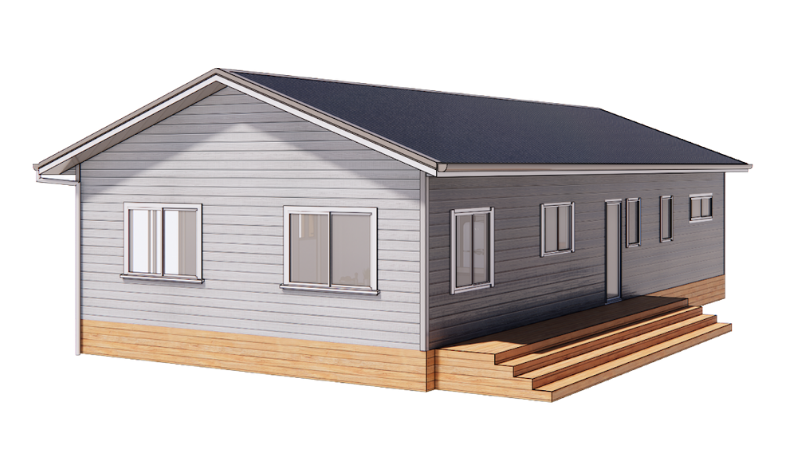 House Design with a Straight Gable Roof


Straight Gable
The gable roof is a popular roof style seen on New Zealand homes. Traditional in style, they are easily recognised by the triangular gable shape and are often referred to as a peaked roof.
Storage can be a huge issue for many homeowners. With this in mind, the gable roof can provide additional space between the ceiling and roof for storage or attic purposes. If you would like to maximise your roof's storage capabilities, it is worth discussing this during the design process, making sure that you get the most benefit out of your design.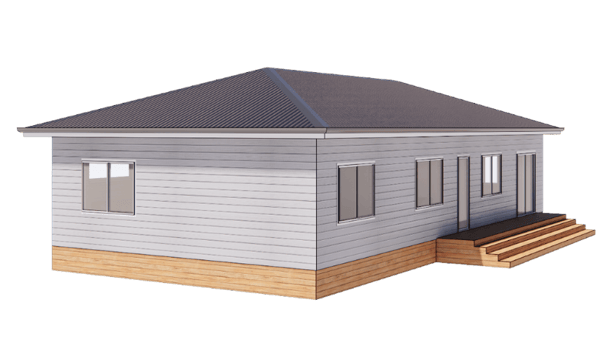 House Design with a Hip Roof
Hip roof
A Hip Roof has slopes on all four sides. Possibly the most common roof type in New Zealand, this is your stock standard roof design.
The sides are all equal in length and come together at the top to form a ridge. Depending on the footprint of your home, the slope or slant of the roof is almost always the same, and hence they are symmetrical at their centerlines. This type of roof is highly resistant to strong winds, so it is ideal for high-wind or hurricane-prone areas.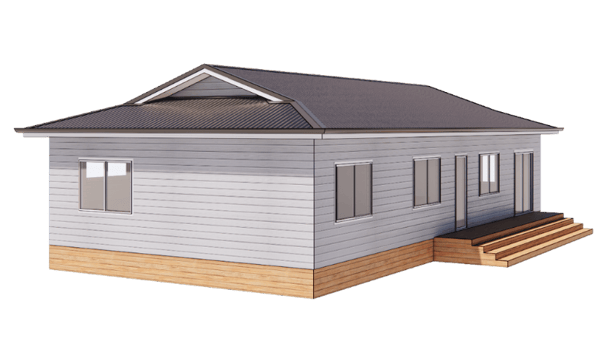 House Design with a Dutch Gable Roof

Dutch Gable
Popular in Renaissance Architecture, the Dutch Gable Roof is a hip roof with a small gable at either end. This roof style is known for its aesthetic value and is the most popular in the Manor Build selections.
When combined with a wrap-around deck and veranda the dutch gable has a timeless country style appeal.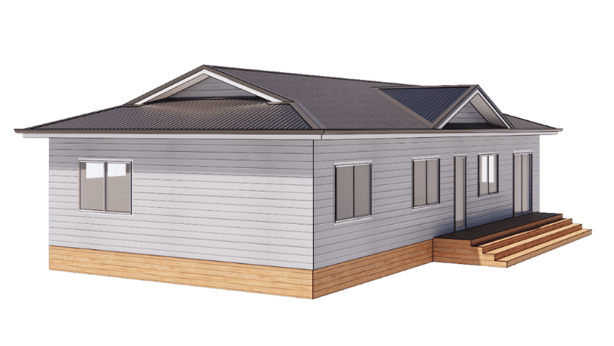 House design - Dutch gable with side gable
Dutch Gable with Side gable
The optional side gable will add a classic detail to accentuate an entrance door or just create more country-style appeal.
A side gable can also be added to a straight gable or hip roof design.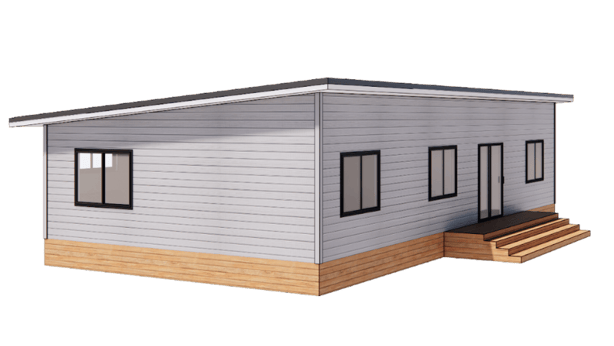 House Design with a Mono-Pitch Roof
Mono-Pitch
Known for its contemporary design, the mono-pitch roof has a single, angled plane that slants in a single direction. It offers a modern architectural look, which has gained popularity in recent years.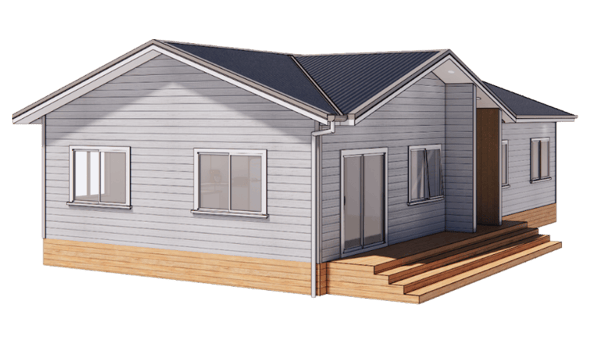 Coleridge roof style
Custom
Other roof designs such as on the Coleridge Home (pictured above), or the Villa style (below) are also available.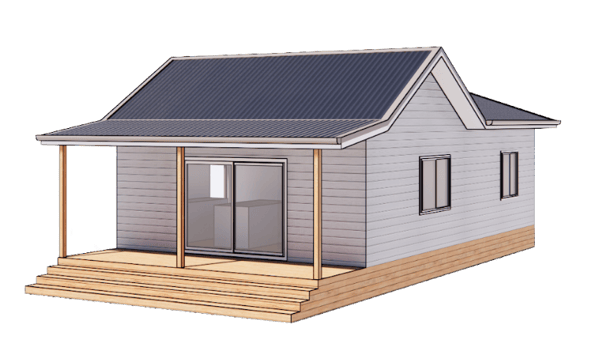 Villa roof style
When choosing the right roof style for you, the overall look is usually the first thing people look for, followed by the practical elements. The roof is the health of your home; it keeps you and your possessions protected, so it should not be overlooked.
If you have seen a design on our website that you like but would like to explore how it would look with the different roof options, we would be happy to help.
As well as amending the style of the roof, you can also select your own choice of colour. We have a standard range of colours, but if you're after something a bit more unique, it's possible to extend your colour options. Just let us know what you have in mind.
To talk through your options, contact a team member today by clicking on the button below. We look forward to helping.
Tags: Prefab home